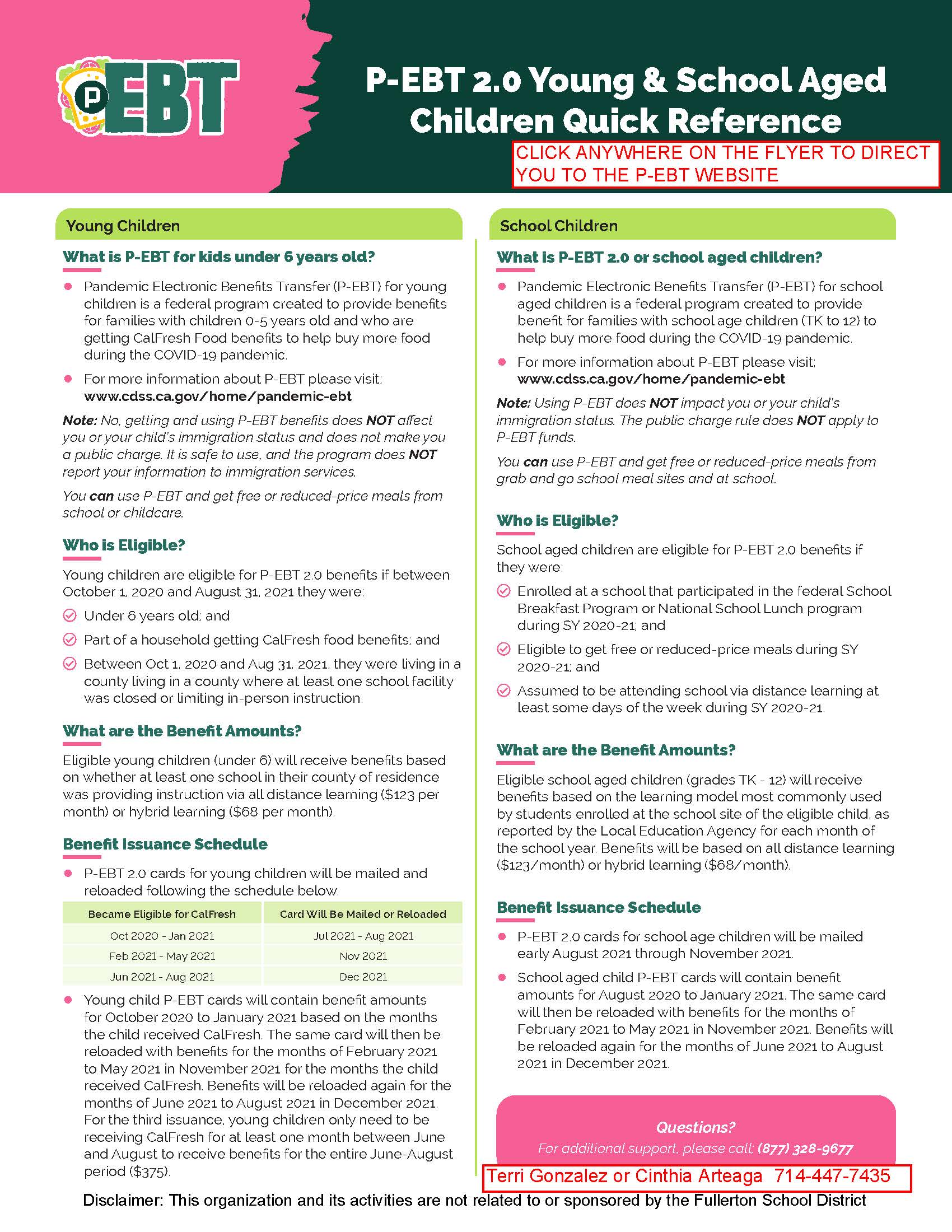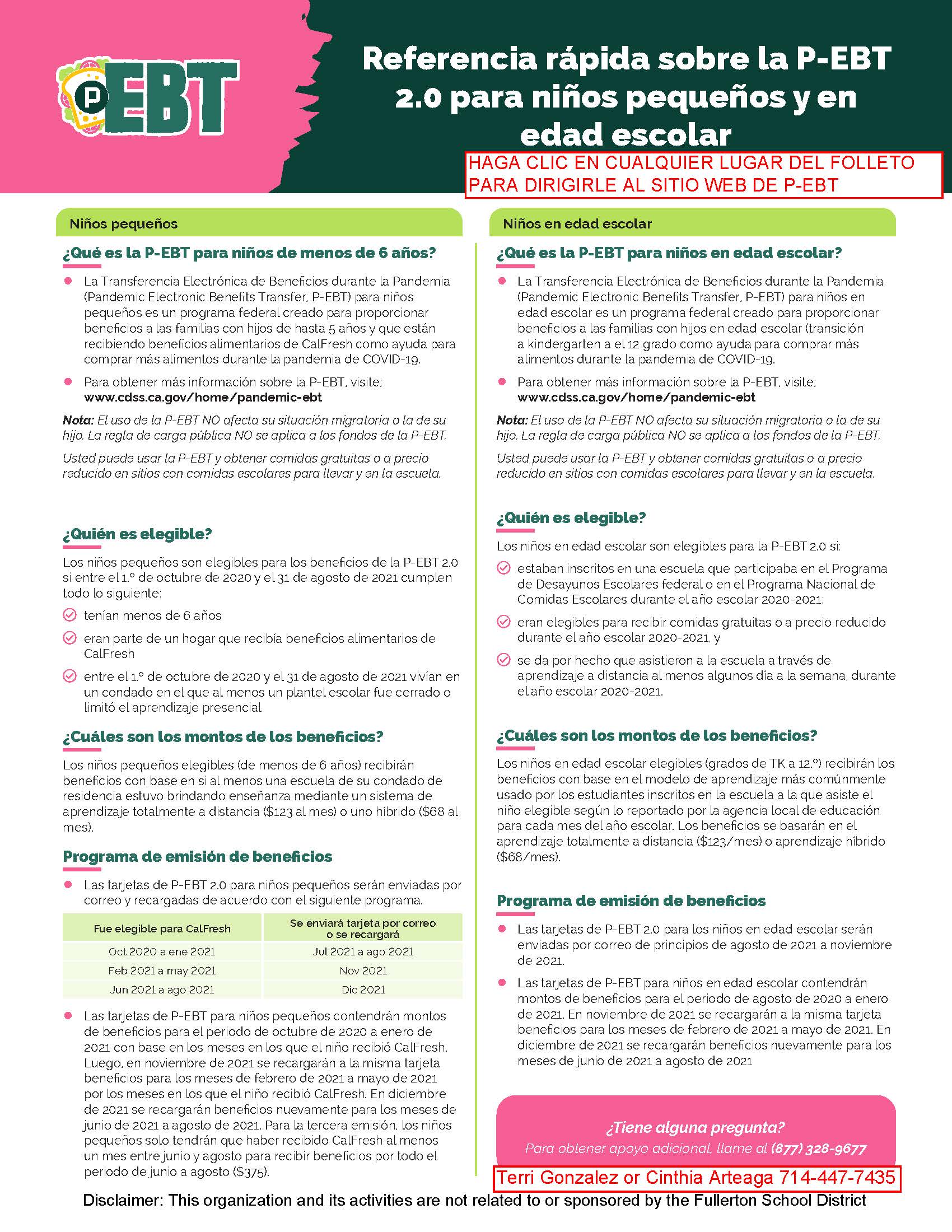 CLICK HERE FOR THE ENGLISH P-EBT FACT SHEET
PRECIONE ESTE ENLACE PARA LA HOJA DE DATOS EN ESPANOL DE P-EBT
This year the free and reduced price meal application is being replaced by answers you can provide in AIR, the Annual Information Review online form. As an alternative, you will be able to fill out the Alternate Income Form online via a link from the Nutrition Services website. Whether done in AIR, or via the online form, submitting the application maximizes school funding for your child's educational programs, qualifies children for P-EBT cards, Internet discount, and other benefits Your information will not be shared or utilized for any other purpose
The Annual Information Review (AIR) is available now and should have been emailed out to you. Call your school if you have not received the AIR.
For more information or assistance in completing the form please call Nutrition Services at 714-447-7435.
Este es un mensaje del Departamento de Nutrición del Distrito Escolar de Fullerton para avisarle que para este año escolar 2021-2022, la solicitud de comida gratis o reducida será reemplazada por el Annual Information Review (AIR) del Distrito o el Formulario de Ingresos Alternativos. Completar y enviar AIR o el formulario maximira los fondos escolares para los programas educativos de su hijo, califica a los niños para tarjetas P-EBT, descuentos en Internet y otros beneficios. Su información no será compartida ni utilizada para ningún otro propósito.
Annual Information Review (AIR) ya está disponible y fue enviado por correo electrónico. Llame a su escuela si no ha recibido el AIR.
Para obtener más información o ayuda para completar el formulario, llame a Servicios de Nutrición al 714-447-7435.